London, 6-7th June 2019
ABOUT THE CONFERENCE
EuroSciCon welcomes you to attend the 10th International Conference on Alternative Medicine to be held from June 6-7, 2019, London, UK. Alternative Medicine 2019 aims to gather leading educational scientists, researchers and research students to exchange & share their experiences and research results about all aspects of Natural and Alternative Medicine.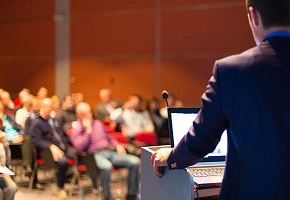 EuroSciCon is the longest running independent life science events company with a predominantly academic client base. Our multiprofessional and multispecialty approach creates a unique experience that cannot be found with a specialist society or commercially.
Why to attend?
The use of alternative medicine is widespread as it is being used effectively as an integrated treatment with a fewer side effects than western medicine and is a potential alternative to pain medications or steroid treatments. This unique conference will offer a platform for Eastern medicine to meet with Western medicine and will bring together researchers, practitioners, educators and other healthcare professionals, business delegates, students and young researchers all across the globe and shall serve as an opportunity to present and discuss recent advances in acupuncture research that have the potential to strengthen the base for its integration in health care to modernize the art of alternative medicine.
For more information please click here.